April Is National Child Abuse Prevention Month A BLUE pinwheel. What does this mean? The blue pinwheel is the national symbol of child abuse prevention. So, with that in mind, the Iola Public Library would like our patrons to show their support by coming by the...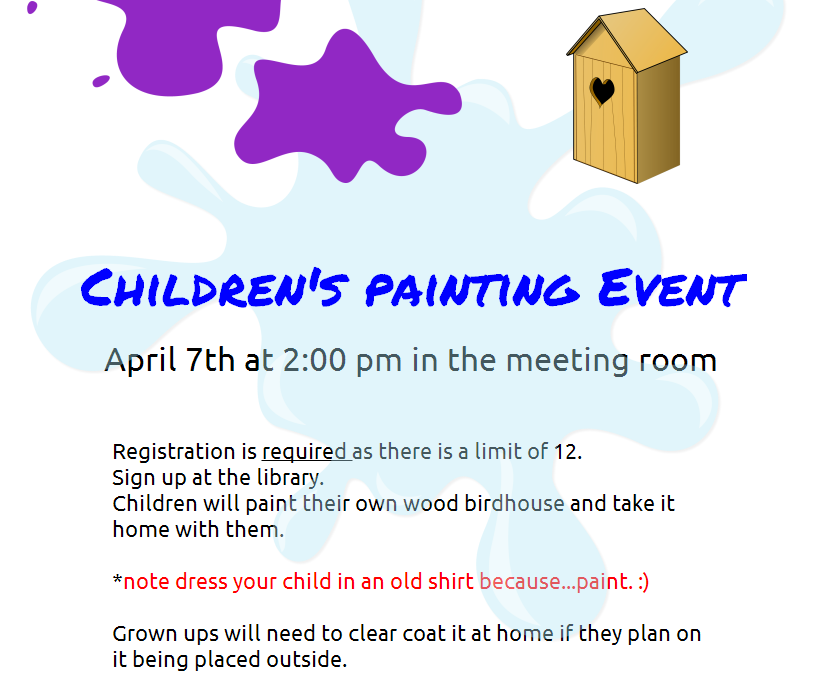 CHILDREN'S PAINTING EVENT AT THE IOLA LIBRARY.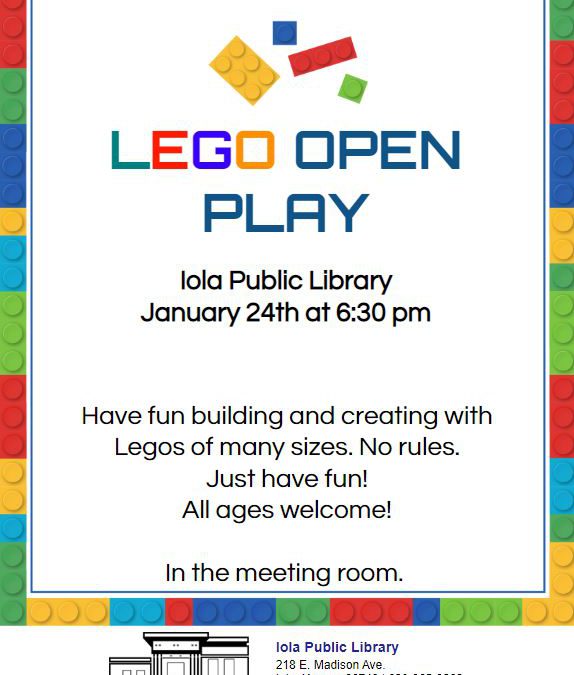 January 24th from 6:30 to 7:30 pm in the meeting room, we will offer LEGO free play. Anyone is welcome.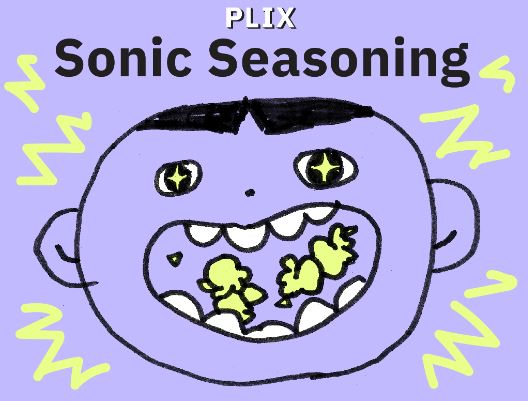 All youth are welcome for this project. January 16th at 2 pm at Iola Public Library. Just let us know if you would like to get signed up.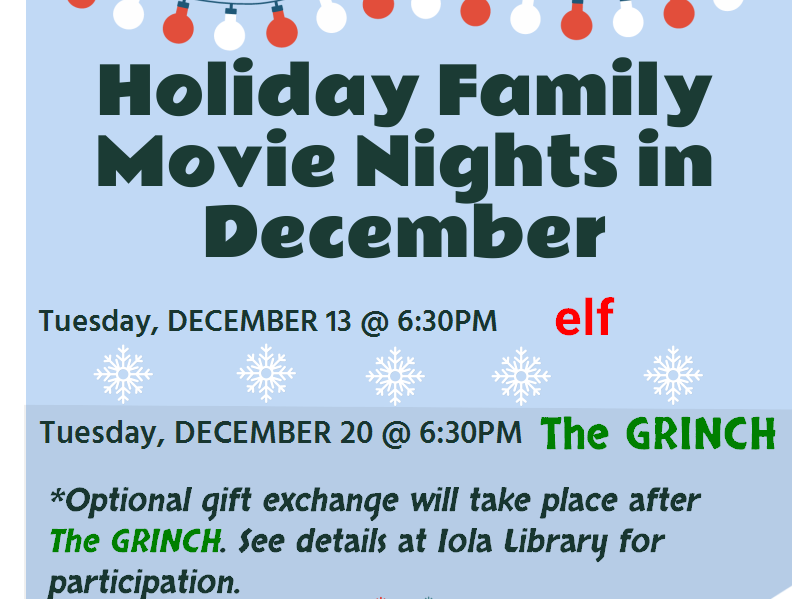 Come join us for Holiday Family Movie Nights in our meeting room on December 13th showing ELF and 20th showing THE GRINCH at 6:30 pm. These are FREE and open to the public but registration and ticket is required. Light refreshments provided. On the 20th following the...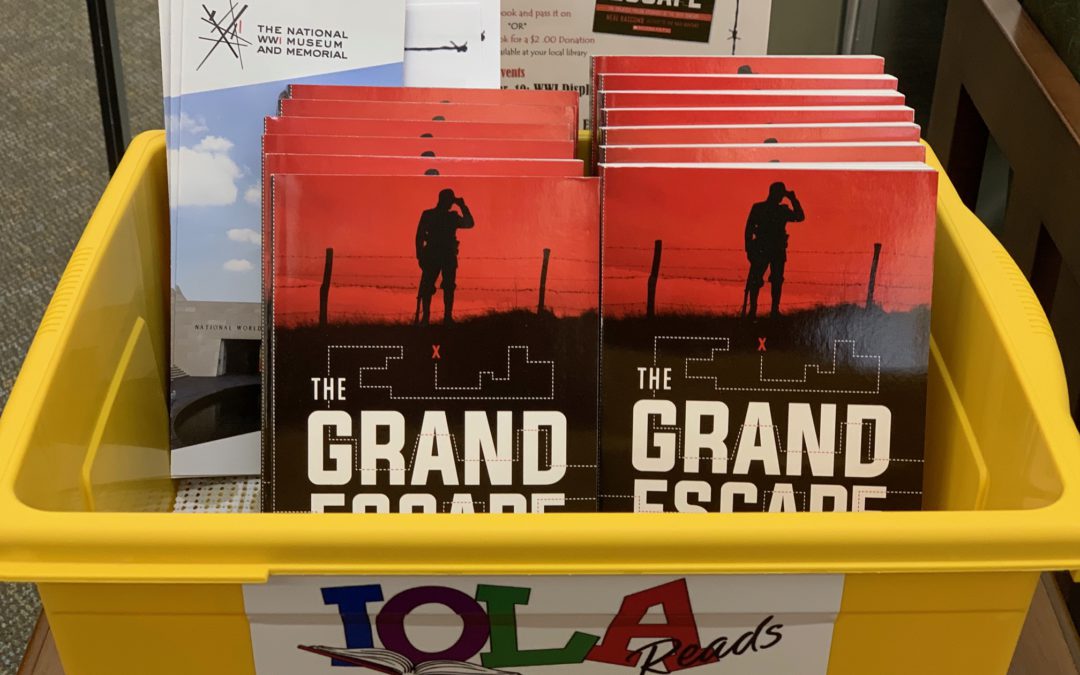 Iola Reads book "The Grand Escape" is available at several locations in town.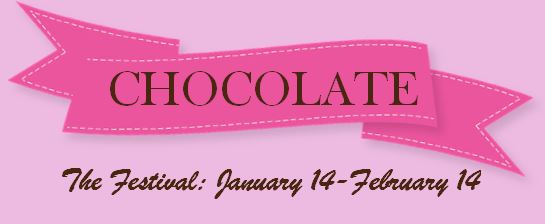 Everything Chocolate is the theme for a month-long celebration of chocolate that gets underway this week at the Iola Public Library. It's set to culminate Feb. 14 with the return of the Valentine's Day Chocolate Sale fundraiser sponsored by Friends of the Library. The annually anticipated sale of homemade confections donated and festively packaged by volunteers was last held in 2020 due to the pandemic. Volunteers to donate goodies or time are directed to call 620-365-3262.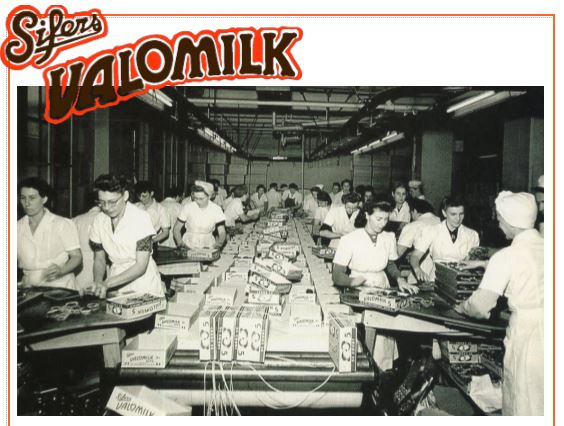 Valomilk–the little chocolate candy cups with melty marshmallow centers–are an Iola original, created at the Sifers Candy Company in 1931. Valomilk became so popular the company stopped making boxed chocolates. Today Sifers makes Valomilk in Merriam, Kans. Come hear the story and share the memories.
The Sifers Candy Company, founded here in 1903, gets its due with a historical exhibit in the lobby through Feb. 3. Allen County Historical Society loaned photographs and candy making equipment for the exhibit. Sifers left Iola in 1978 after the company sold in a merger.
Valomilk was invented by chance, became popular throughout the Midwest and went to war with the troops. According to Russell Sifers, great-grandson of the company founder, Valomilk is the happy accident of a happy candy maker who imbibed too much vanilla. Sifers will speak at the library 7 p.m. Thurs., Jan.19. He will bring Valomilks.
We are so pleased to announce that our Everything Chocolate Sale and Fundraiser is back this year. However, we cannot do this without the help of our community so, we need YOU. Please share this information with...EVERYONE!!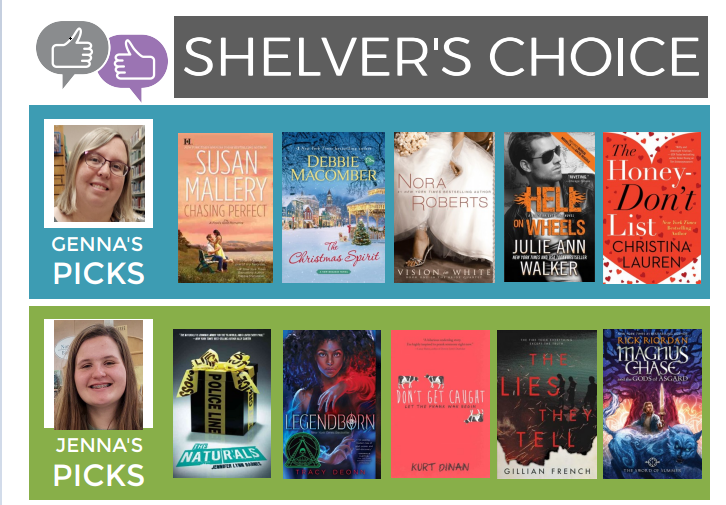 Book recommendations from staff and our shelvers.
Iola Public​ Library
218 E. Madison
Iola, Kansas 66749
► Hours
Mon - Thur: 9:00 - 8:00
Fri & Sat: 9:00 - 5:00
Fax (620) 365-5137
► Phone