The library will close at 5 pm on Thursday, September 28 for the City of Iola picnic.
What Can We Help You Find?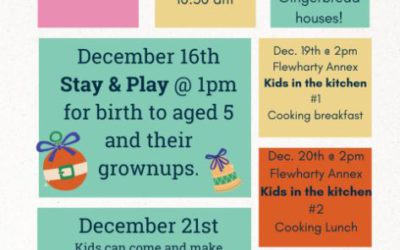 December is full of fun stuff for our youth visitors. Storytime the first 3 Wednesday's of the month. Kids In The Kitchen 3 day workshop. Gifts for Mom & Dad. Holiday movie. Stay & Play.
read more
Iola Public​ Library
218 E. Madison
Iola, Kansas 66749
► Hours
Mon - Thur: 9:00 - 8:00
Fri & Sat: 9:00 - 5:00
Fax (620) 365-5137
► Phone