Giving Tuesday Matching Event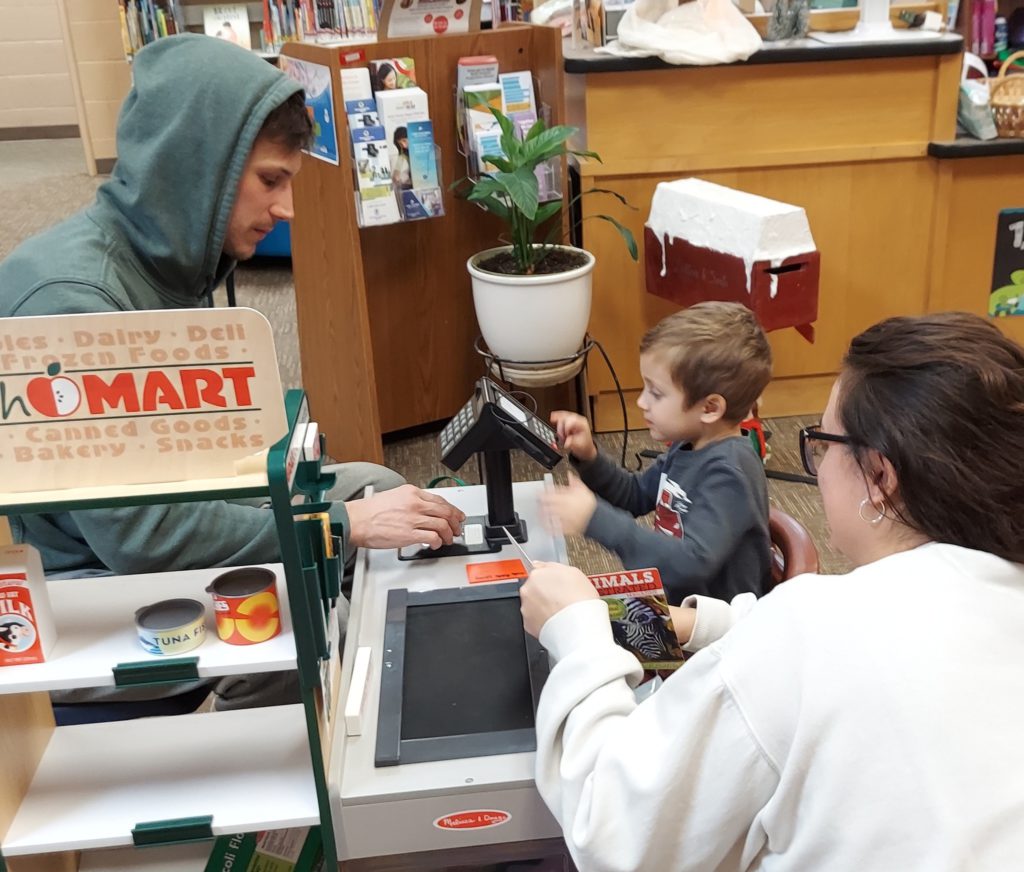 Every week, families and individuals visit the library. Some run straight to the children's department to play and find new books to take home. Others head for the public computers or a table with their laptop to work. On Mondays, they come to play board games and chess, crochet with new friends, and find new books to read. Whatever the need that brings them through our doors, we are here to serve them. You can help us meet those needs by supporting our endowment.
The Iola Public Library Endowment Fund is managed by Your Community Foundation. The Foundation announced an exciting matching opportunity for gifts received between November 15 and December 15!
This match-day event celebrates Giving Tuesday on November 28, 2023 and is made possible through the Patterson Family Foundation and Kansas Association of Community Foundation Rural Community Foundation Match Program.
A gift of any size is welcome; gifts of $250 or more are recognized on our donor plaque. A portion of the Endowment's earnings are used to extend the Library's operating budget, supporting programs, services, and the collection.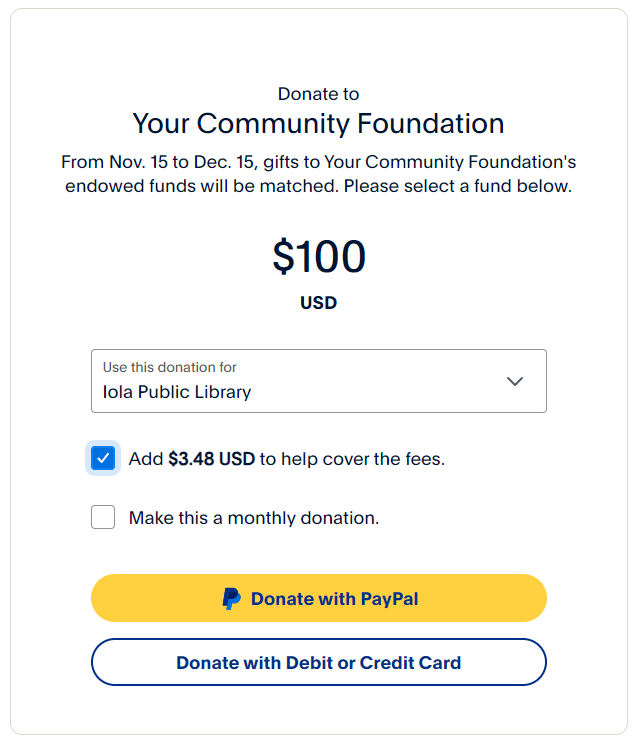 Your tax-deductible donation can be made:
by check to "Your Community Foundation – Iola Library Endowment"
by credit card at iolapubliclibrary.org/donate (please add "Endowment" to the Purpose field) or
by credit card at Your Community Foundation. Please Select "Iola Public Library" from the dropdown menu.
QR code for Your Community Foundation: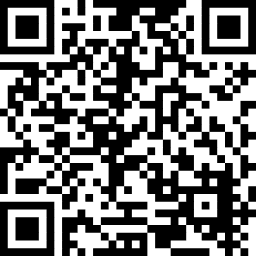 Thank you for your support of the Iola Public Library
and everything we are working to accomplish.