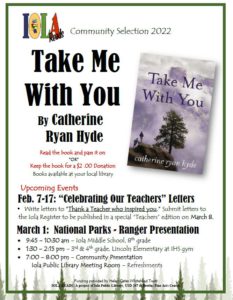 Join us in our next great community read!
Copies are available at the Library or around town at:
G&W
Senior Center
City of Iola office
Townhouse West
Community Health Center of SEK
Community National Bank
Bennet Laundry
Iola Pharmacy
Iola Vision Source
Upcoming Events and the Program Flyer you can print and share:
Feb. 7-17: "Celebrating Our Teachers" Letters  Write Letters to "Thank a Teacher who inspired you."  Submit letters to the Iola Register to be published in a special "Teachers" edition on March 8.
March 1: National Parks – Ranger Presentation
9:45 – 10:30 am – Iola Middle School, 8th grade
1:30 – 2:15 pm – 3rd & 4th grade, Lincoln Elementary at IHS gym
7:00 – 8:00 pm – Community Presentation at the Iola Public Library Meeting Room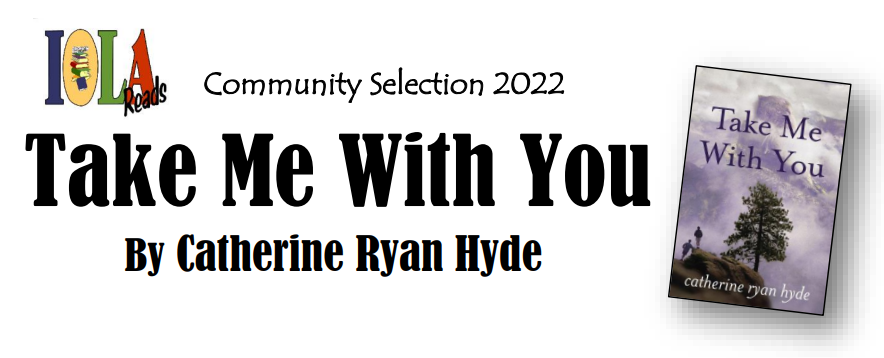 About the Book:
From Lake Union Publishing
Take Me With You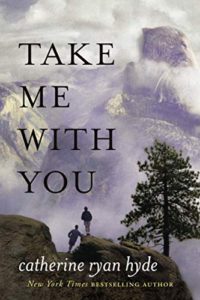 by: Catherine Ryan Hyde
August Shroeder, a burned-out teacher, has been sober since his nineteen-year-old son died. Every year he's spent the summer on the road, but making it to Yellowstone this year means everything. The plan had been to travel there with his son, but now August is making the trip with Philip's ashes instead. An unexpected twist of fate lands August with two extra passengers for his journey, two half-orphans with nowhere else to go.
What none of them could have known was how transformative both the trip—and the bonds that develop between them—would prove, driving each to create a new destiny together.