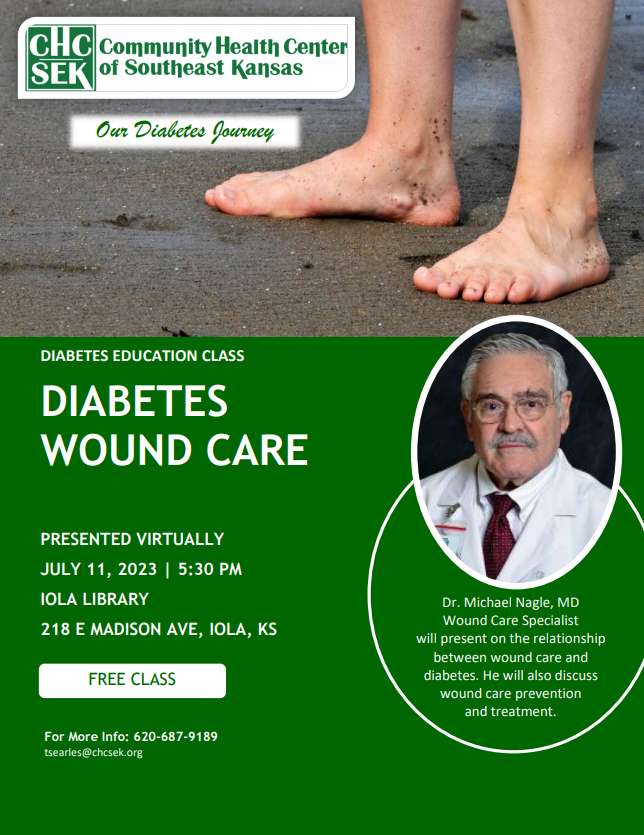 Tuesday, July 11 at 5:30 pm – Dr. Michael Nagle, MD Wound Care Specialist will present virtually on the relationship between wound care and diabetes.  He will also discuss wound care prevention and treatment.
Wednesday, July 12 at 6:30, join us for Living Well with Diabetes with guest speaker, Rebecca French, from CHC SEK.
These programs are sponsored by the Community Health Center of Southeast Kansas as part of the "Our Diabetes Journey" series.
Join this viewing event in the Iola Public Library meeting room.